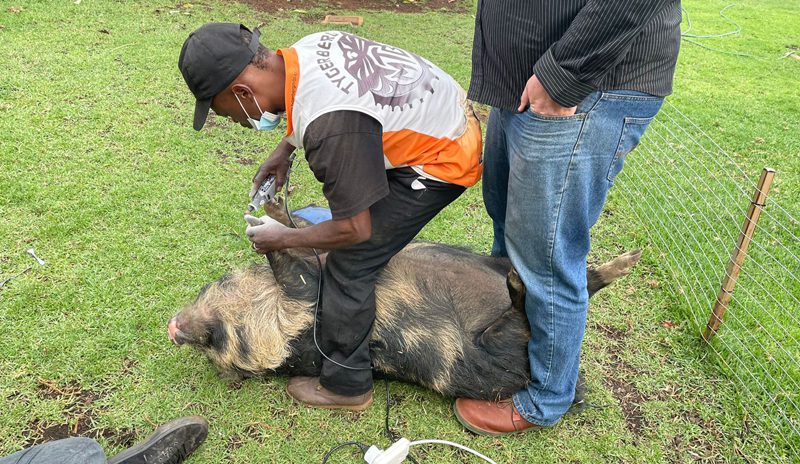 Hoof Clipping - 06 & 27 August
Get in touch with Leslie to make an appointment on 083 651 2082. We come to your premise to trim your piggy's hooves and provide them with healthy hoof oil. The oil helps prevent cracking or helps to seal cracked hooves.
Hoof clipping: R300 for first pig / R200 per pig thereafter
Tusk trimming: R300 per pig
Ivermec deworming: R150 per pig
Hoof oil: R50 per pig
Travel fee (from Cullinan Dept of Home Affairs):
1-30kms: R300 // 31 – 50kms: R400 // 51 – 80kms: R600 // 81 – 100kms: R800 // More than 100kms: To be discussed.
Information on the next Open Day will be updated here.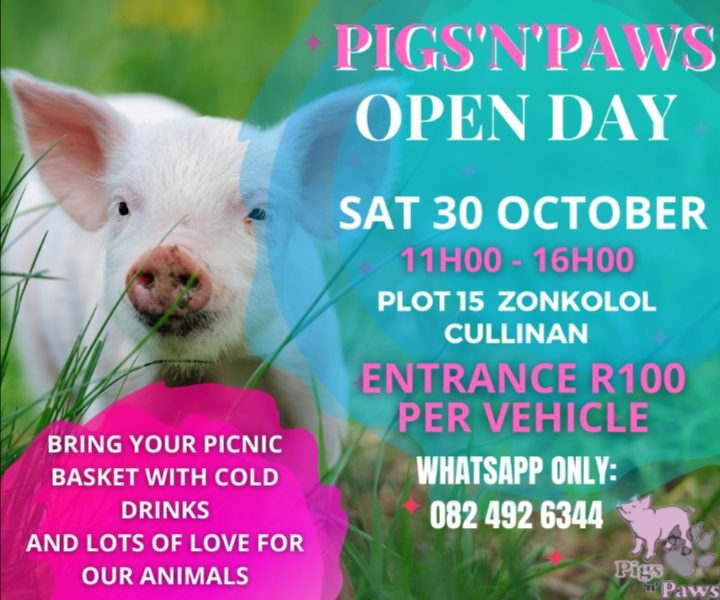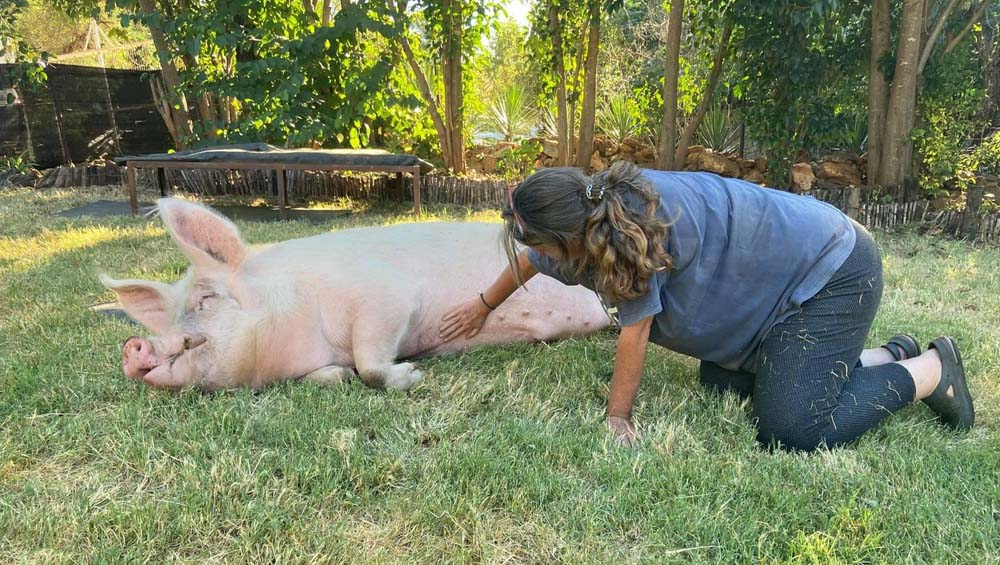 Information for this event will be updated soon.